Spanning the past 25 years in the IT industry, specialising in information management and infrastructure solutions, I have worked with many teams and organisations from multiple industries across the Australian IT landscape.
Representing Huawei, Hitachi, Unisys, EDS and various government and private entities I have worked with partners and clients of many shapes and sizes. I have been a leader of many teams, big and small and am passionate about inspiring technical people to achieve greatness.
Ask me about 'East meets West' and the challenges for asian tech companies in western markets.
A passionate technology advocate I enjoy talking with customers and industry about positioning technical solutions for successful outcomes. Current interests include, software defined infrastructure, big data and analytics, the future of the data centre and how business can capitalise on the current state of the tech industry.
Speaking at industry, customer and partner events big and small, I love presenting on information technology, trends and the industry as well as forward looking, future technologies and their potential impact on society. I am using my industry experience to mentor and coach teams, startups and individuals new to business.
I am now based in Melbourne, Australia but previously I have lived in Perth, Darwin, Adelaide and Canberra (where I spent 7 years working with Australian Federal Government customers).
Even though I am pretty busy I try to find time to volunteer for Buk bilong Pikinini to promote childrens literacy in Papua New Guinea.
I can present at keynote or boardroom level and lead technology roundtable discussions with all types of industry, educational and charitable organisations. I am interested in supporting Hackathons, startups and the makers movement. For more information and to involve me in your initiative or event contact me via one of the following:
Phone:
+61 412 500 804
Mail:
andrew@mcgee.technology
Twitter:
@Andrew_McGee
LinkedIn:
AndrewMcGee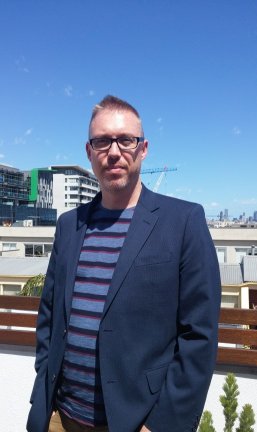 Originally this site was running Joomla 3 with a comercial template. It looked ok and had a lot of bells and whistles but the performance was terrible, no matter how hard I tried to optimise it.
This new website is hand rolled, entirely within a text editor and consists of html and css. No databases, no backend processing and minimal javascript.
Everything you need to know about HTML and CSS you can learn here: W3schools.com. I did.
You might want to check out my toolbox if you are interested in such things.